West Point Alumni Glee Club


"No fun without music; no music without fun!"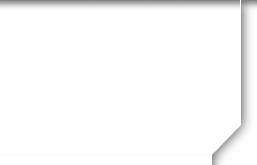 ANNOUNCEMENTS
| | |
| --- | --- |
| • | I have a ticket in the nose bleed level that anyone can use, since I just found I cannot attend. Call me at 202-870-4672 or email pchyland@yahoo.com and I can send the PDFs e-ticket. |
West Point Alumni Glee Club
40171 Braddock Road
Aldie, VA 20105 (703) 973-8731
"No fun without music; no music without fun!"
NEXT PUBLIC PERFORMANCES:
St. John Newman Catholic Church, Community Fair, 12:30 pm, September 24, 2016
Distiguished Concerts of New York - Carnegie Hall, 1 pm, Sunday, February 19, 2017
(Advanced Tickets: http://www.westpointalumnigleeclub.tix.com)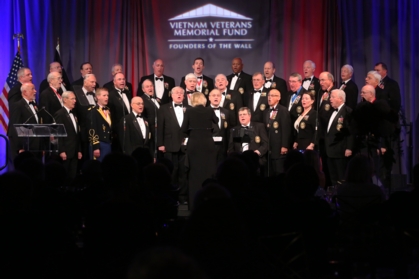 MOST RECENT PERFORMANCE! The West Point Alumni Glee Club was honored to sing
at the Vietnam Veterans Memorial Fund Gala for Jan Scruggs' Retirement
About Us: In July 2007, 156 graduates of West Point, from the classes of 1952 through 2001, gathered for the first ever Glee Club Reunion Concert at Trophy Point with the USMA Band. Springing from the camaraderie and success of that event, the West Point Alumni Glee Club was established in the Fall of 2007 to carry on the rich legacy of singing patriotic and inspirational music, a significant element of the Warrior Spirit.
Membership in the West Point Alumni Glee Club is limited to West Pointers who enjoy singing and believe in the importance of traditional music in our service to the nation. Our members average almost 20 years of active duty service with over 75% being combat veterans. Our motto continues to be "No Fun Without Music; No Music Without Fun." Our goal is to spread the love of music among warriors, to sing for veterans, servicemen, and their families, and to generate funds to provide additional support to the Cadet Glee Club that will enable them to travel further and perform more as ambassadors of West Point and the Army.
If you have an interest in supporting or joining our Alumni Glee Club, please contact Terry Ryan '65 at tcryan@i2xllc.com or at (703) 973-8731.
Thank you!
You may access our donations page at: http://westpointalumnigleeclub.tix.com/Donation.aspx?OrgNum=5339
UPCOMING BIRTHDAYS