West Point Alumni Glee Club


"No fun without music; no music without fun!"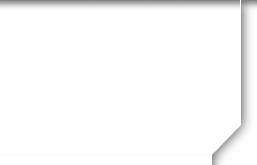 Next MINIORD
PLEASE KEEP YOUR COMMITMENTS ACCURATE BY USING THE SURVEY
By consensus of our merry band of warrior singers, the MINIORD will be the final and most recent information about an event. *** It supercedes information from any others sources such as Performance Summaries, email notifications, verbal information etc.
PLEASE REFER TO THIS MINIORD PRIOR TO DEPARTING FOR EACH EVENT!
Our current upcoming Performance Summary best available information:
Performance Summary as of MAY 18, 2019
(if you click on this link, you will be able to open and/or save and print the document for your use!) NEW OPTION!
NEXT REHEARSAL: June 3, 2019 is the next rehearsal!
NMIF Award Banquet (CONFIRMED)

Date:

May 19, 2019

Assembly Time:

1800 ON THE RISERS MAIN BALLROOM

Performance Time:

1855

Location:

Ballroom, McLean Hilton, Tysons

Uniform:

Tuxedo with pocket crest, medals, VN pins.

Cost:

None; dutch treat dinner to follow at 2000 AT SEASONS 52

Program

SSB, AFM. TOF, WWII (L), GBTUSA, WPATC

Notes:

Guests are welcome to attend the performance. WPAGC dinner afterwards at Seasons 52 Tysons I.
Faith and Freedom Service (CONFIRMED)

Date:

May 26, 2019

Assembly Time:

1000

Performance Time:

1100

Location:

Potomac Presbyterian Church, 10301 River Rd, Potomac, MD 20854

Uniform:

Black blazer, white shirt, club tie, pocket crest, charcoal gray trousers, black shoes and belt

Cost:

None

Program

AFM, MOTL, SHEN, WWII (L)

Guests:

Guests are welcome!

Directions:

I 495 to go west on River Road, Potomac Presbyterian is on the right a short distance past Potomac Village

Notes:

1. There is a reception after the service.

2. After the Faith and Freedom Service, a nice brunch is available at the Hunter Bar and Grill in Potomac Village, on River Road a short distance from the church. Please let me know if you want to attend: tcryan@i2xllc.com

Map:
Ambassodor Moorefield '65 DOD Retirement (CONFIRMED)

Date:

June 6, 2019

Assembly Time:

1200 (WE MUST HAVE YOUR SECURITY INFORMATION PRIOR TO YOUR ARRIVAL; SEE THE SURVEY WHEN PUBLISHED!

Performance Time:

1300

Location:

The Mark Center, 4800 Mark Center Drive, Alexandria, VA

Uniform:

Black blazer, white shirt, club tie, pocket crest, charcoal gray trousers, black shoes and belt

Cost:

None

Program

SSB, Longest Day, GBA

Guests:

Performers Only

Directions:

Take I-395.

1. At exit 4, take ramp for Seminary Rd West toward Seminary Road.; Go 2 blocks -- under a stoplight. (You will be passing the Hilton Hotel on your left.)

2. Left at the light onto Beauregard Street; Go 1 block. (The Hilton Hotel is still on your left.)

3. Left at the light onto Mark Center Drive.(The North Parking Garage will be on your right after you make that turn, but the entrance is not there.)

4. Pass alongside the Bus Parking area.

5. Take the next right (no stoplight) (The Garage is still on your right.)

6. Enter the North Parking Garage at the SECOND entrance, (on the right) where the sign says "Authorized Visitors."

7. At Garage entrance, there is a lifting pole/gate. STOP THERE, ring the intercom button, and speak into the intercom.

8. Tell them your name.

9 Go upstairs to the Visitor's Center (through a walkway over the street) and show your ID. We will have escorts to take you to the ceremony location.

Notes:

There is a reception after the ceremony..

Map:
75th Anniversary if D Day (CONFIRMED)

Date:

June 7, 2019

Assembly Time:

PLEASE INSURE THE SEPARATE SURVEY IS ACCURATE! THANKS!

Performance Time:

1900 June 7; 1100 June 8 (Parade)

Location:

New Bedford, VA

Uniform:

Black blazer, white WPAGC golf shirt, pocket crest, VN pins, charcoal gray trousers, black shoes and belt

Cost:

None

Program

SSB, AFM, WWII (L), MOTL, GBTUSA, WPATC, GOF, possibly others

Guests:

Guest are welcome!

Directions:

TBP

Notes:

Hotel rooms have been reserved for the evening of June 7.

Map:

TBP
Honor Sing Edward "Woodie" Collins '72 (CONFIRMED)

Date:

June 13, 2019

Assembly Time:

1215

Performance Time:

1245

Location:

Fort Myer Old Chapel

Uniform:

Dark business suit, white shirt, club tie, pocket crest

Cost:

None

Program

MOTL, AM

Notes:
Army Birthday (CONFIRMED)

Date:

June 14, 2019

Assembly Time:

1730

Performance Time:

1930

Location:

MISSION BBQ,

Uniform:

Black blazer, white shirt, club tie, pocket crest, VN pins, charcoal gray trousers, black shoes and belt

Cost:

None

Program

SSB, PG, AGR (Army Goes Rolling), GBTUSA, AAM (subject to change)

Guests:

GUESTS ARE WELCOME; PERFORMERS WILL BE PROVIDED FREE FOOD

Directions:

Notes:

Map:
VNMF In Memory Service (CONFIRMED)

Date:

June 15, 2019

Assembly Time:

0900

Performance Time:

1000

Location:

Vietnam Wall area near the three soldier statue

Uniform:

Black blazer, white WPAGC golf shirt, pocket crest, VN pins, charcoal gray trousers, black shoes and belt

Cost:

None

Program

SSB, MOTL (We will be singing early in the ceremony both songs together) You may depart after singing.

Guests:

Guest are welcome!

Directions:

Notes:

Map:
National Anthem at the Nationals (CONFIRMED)

Date:

July 3, 2019

Assembly Time:

1630 Meet at the security gate on First Street SE near the CF gate. Seating is in section 135.

Performance Time:

1805: Game is followed by fireworks.

Location:

Natnionals Baseball Park, Washington DC

Uniform:

Black blazer, white WPAGC golf shirt, pocket crest, VN pins, charcoal gray trousers, black shoes and belt

Cost:

$44 with $10 comped for food/beer

Program

SSB, possibly GBA at the seventh inning stretch TBD

Guests:

Guest are welcome!

Directions:

Notes:

Map: