West Point Alumni Glee Club


"No fun without music; no music without fun!"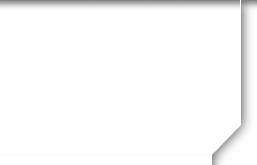 Next MINIORD
PLEASE KEEP YOUR COMMITMENTS ACCURATE BY USING THE SURVEY
By consensus of our merry band of warrior singers, the MINIORD will be the final and most recent information about an event. *** It supercedes information from any others sources such as Performance Summaries, email notifications, verbal information etc.
PLEASE REFER TO THIS MINIORD PRIOR TO DEPARTING FOR EACH EVENT!
Our current upcoming Performance Summary best available information:
Performance Summary as of October 8, 2017
(if you click on this link, you will be able to open and/or save and print the document for your use!) NEW OPTION!
NEXT REHEARSAL: October 16, 2017 at 6:30 PM, Lewinsville Presbyterian Church, 1724 Chain Bridge Road, McLean, VA, choir room on lower level. Use door closest to rear parking lot. Riderwood soloists, quartet and Loose Cannons please join Nancy at 5:30 PM.
Riderwood Concert (Confirmed)

Date:

October 20, 2017

Assembly Time:

Recommend eating near Riderwood so as to be at assembly onstage at 1700; Doors Open 1900

Performance Time:

1930

Location:

Encore Theater, Lakeside Commons, Riderwood, Silver Spring, MD

Uniform:

Black blazer, white shirt, club tie, pocket crest, charcoal gray trousers, black shoes and belt

Cost:

None

Program

GOF, SSB, AFM, TOF(S), VNM, Musical Interlude (Loose Cannons, Steve Ward), SSF, WWI, MOTL, GBTUSA, WPATC,

Notes:

Directions corrections: Your turn off of Cherry Hill Road is a right onto PLUM ORCHARD DRIVE that becomes Gracefield. Alternatively you can turn right on Gracefield off of Cherry Hill. You will end up at the same place.

We will need some stage help with this one please, 4 pm.
Knights of Columbus Flag Retirement (TENTATIVE)

Date:

November 9, 2017

Assembly Time:

1900

Performance Time:

1920 approximately one hour

Location:

Church of the Nativity, 6400 Nativity Lane, Burke, VA.

Uniform:

Black blazer, white shirt, club tie, pocket crest, charcoal gray trousers, black shoes and belt

Cost:

None

Program

WWII, LD, Ballad of Green Berets, AFM, GBA, SSB

Notes:
Veterans Day At The Marshal House (CONFIRMED)

Date:

November 11, 2017

Assembly Time:

1100

Performance Time:

1200

Location:

The George C. Marshall House, 217 Edwards Ferry Road, Leesburg, VA, 20176

Uniform:

Black blazer, white shirt, club tie, pocket crest, charcoal gray trousers, black shoes and belt

Cost:

None

Program

SSB, AFM, WWII, LD, GBA

Notes:
Honor Sing Tom Roberts '59 (CONFIRMED)

Date:

November 15, 2017

Assembly Time:

1230

Performance Time:

1300

Location:

Fort Myer Old Chapel

Uniform:

Dark business suit, white shirt, club tie, pocket crest

Cost:

None

Program

MOTL, AM

Notes:

John McNerney's classmate
Johnny Vet: Freedom Isn't Free (CONFIRMED)

Date:

November 18, 2017

Assembly Time:

TBD

Performance Time:

1900

Location:

Schlesinger Concert Hall, Arlington, VA

Uniform:

TBD

Cost:

None for singers and significant other; Tickets TBD

Program

TBD

Notes:
Honor Sing Dick Puckett '64 (CONFIRMED)

Date:

November 29, 2017

Assembly Time:

1230

Performance Time:

1300

Location:

Fort Myer Old Chapel

Uniform:

Dark business suit, white shirt, club tie, pocket crest

Cost:

None

Program

MOTL, AM

Notes:
Honor Sing MG Joe Franklin '55 (CONFIRMED)

Date:

December 22, 2017

Assembly Time:

1230

Performance Time:

1300

Location:

Fort Myer Old Chapel

Uniform:

Dark business suit, white shirt, club tie, pocket crest

Cost:

None

Program

MOTL, AM

Notes: