West Point Alumni Glee Club


"No fun without music; no music without fun!"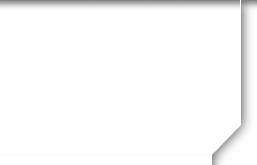 Next MINIORD
PLEASE KEEP YOUR COMMITMENTS ACCURATE BY USING THE SURVEY
By consensus of our merry band of warrior singers, the MINIORD will be the final and most recent information about an event. *** It supercedes information from any others sources such as Performance Summaries, email notifications, verbal information etc.
PLEASE REFER TO THIS MINIORD PRIOR TO DEPARTING FOR EACH EVENT!
Our current upcoming Performance Summary best available information:
Performance Summary as of June 19, 2019
(if you click on this link, you will be able to open and/or save and print the document for your use!) NEW OPTION! July 15, 2019 is the next rehearsal!
Stanley Caulkins (WWII Vet) Statue Dedication (CONFIRMED)

Date:

July 13, 2019

Assembly Time:

0900 Leesburg United Methodist Church, corner of Market and Wirt Streets

Performance Time:

1000

Location:

In front of Black Hoof Brewery on King Street

Uniform:

WPAGC white polo shirt, charcoal gray trousers, black shoes and belt NO BLAZERS

Cost:

None

Program

White Cliffs of Dover; Coming In On A Wing and A Prayer

Guests:

Guests are welcome!

Directions:

Notes:

Contact Jim Ferguson with questions: jkfrgsn@aol.com

Map:
MG (RET) George Robertson '58 Celebration of Life (CONFIRMED)

Date:

July 18, 2019

Assembly Time:

1300 This is a new time.

Performance Time:

1300 Visitation; 1400 Service

Location:

The Fairfax Memorial Funeral Home

9902 Braddock Road, Fairfax VA.

Uniform:

Black blazers, pocket crest, white shirt, club tie, VN pin, charcoal gray trousers, black shoes and belt

Cost:

None

Program

Alma Mater, God Bless America, Parting Glass, LOOSE CANNONS: Amazing Grace (bring songbooks if you need them)

Guests:

Guests are welcome!

Directions:

Notes:

Map: