West Point Alumni Glee Club


"No fun without music; no music without fun!"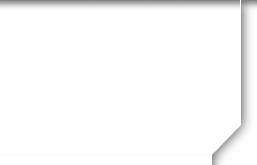 Next MINIORD
PLEASE KEEP YOUR COMMITMENTS ACCURATE BY USING THE SURVEY
By consensus of our merry band of warrior singers, the MINIORD will be the final and most recent information about an event. *** It supercedes information from any others sources such as Performance Summaries, email notifications, verbal information etc.
PLEASE REFER TO THIS MINIORD PRIOR TO DEPARTING FOR EACH EVENT!
Our current upcoming Performance Summary best available information:
Performance Summary as of March 6, 2020
(if you click on this link, you will be able to open and/or save and print the document for your use!) NEW OPTION!
NEXT REHEARSAL: April, 2020 March Rehearsals Cancelled
Concert at Goodwin House for Mrs. Knowlton (CONFIRMED)

Date:

March 15, 2020 POSTPONED

Assembly Time:

1300

Performance Time:

1500

Location:

Goodwin House Alexandria, 4800 Filmore Avenue (off Beauregard)

Uniform:

Black blazer, pocket crest, white shirt, club tie, VN pin, gray trousers, black belt, shoes and socks.

Cost:

None

Program

GOF, SSB, AFM, TC, LTBOE, Loose Cannons (Sixteen Tons then sing with accordionist), Accordion Interlude, AB, SSG, ATB, GBTUSA, AM, WPATC, IF ENCORE - PG

Notes:

Guest parking is to the rear (around the right side of the main building) and to the right. Use the rear visitor entrance to the building. Auditorium is to the right down a hallway with a couple twist and turns. ASK!
VN Veterans Day (CONFIRMED)

Date:

March 29, 2020

Assembly Time:

1100

Performance Time:

1200

Location:

Mission BBQ, Chantilly, VA

Uniform:

Black blazer, pocket crest, white shirt, club tie, VN pin, gray trousers, black belt, shoes and socks.

Cost:

None

Program

SSB, AFM, GBTUSA

Notes:
Honor Flights: FL, IN (CONFIRMED)

Date:

April 11, 2020

CANCELLED

Assembly Time:

0700

Performance Time:

0800, 0900

Location:

American Airlines Concourse, Reagan National AP

Uniform:

Black blazer, pocket crest, white shirt, club tie, VN pin, gray trousers, black belt, shoes and socks.

Cost:

None

Program

WWII, AFM, AAM, OBOAT, GBA, LD, Ballad of Green Berets

Notes:

Provide names, DOB of guests by noon April 10, 2020; bring parking tickets for validation; write your names on the tickets