West Point Alumni Glee Club


"No fun without music; no music without fun!"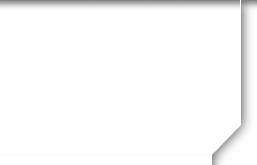 Next MINIORD
PLEASE KEEP YOUR COMMITMENTS ACCURATE BY USING THE SURVEY
By consensus of our merry band of warrior singers, the MINIORD will be the final and most recent information about an event. *** It supercedes information from any others sources such as Performance Summaries, email notifications, verbal information etc.
PLEASE REFER TO THIS MINIORD PRIOR TO DEPARTING FOR EACH EVENT!
Our current upcoming Performance Summary best available information:
Performance Summary as of November 7, 2018
(if you click on this link, you will be able to open and/or save and print the document for your use!) NEW OPTION!
NEXT REHEARSAL: Monday, November 19, 2018, CANCELLED. HAPPY THANKSGIVING.
December 3, 2018 is the next rehearsal!
Knights of Columbus Christmas Party (CONFIRMED)

Date:

December 20, 2018

Assembly Time:

1830

Performance Time:

2000 (specifics to be announced; about 25 minutes of singing)

Location:

Knights of Columbus, main ball room, 5115 Little Falls, Arlington

Uniform:

Black blazer, white shirt, CHRISTMAS TIES, pocket crest, charcoal gray trousers, black shoes and belt

Cost:

No cost. We are guests of the K of C. .

Program

TBD: We are singing to thank the K of C for their generosity.

Notes:

We will be doing a couple of special things for this one. Two rehearsals to prepare a fun evening for our hosts and for us.