West Point Alumni Glee Club


"No fun without music; no music without fun!"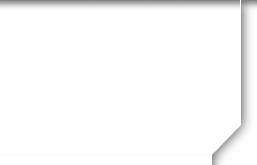 Next MINIORD
PLEASE KEEP YOUR COMMITMENTS ACCURATE BY USING THE SURVEY
By consensus of our merry band of warrior singers, the MINIORD will be the final and most recent information about an event. *** It supercedes information from any others sources such as Performance Summaries, email notifications, verbal information etc.
PLEASE REFER TO THIS MINIORD PRIOR TO DEPARTING FOR EACH EVENT!
Our current upcoming Performance Summary best available information:
Performance Summary as of May 23, 2018
(if you click on this link, you will be able to open and/or save and print the document for your use!) NEW OPTION!
NEXT REHEARSAL: June 4, 2018 at Knights of Columbus Paradise Ballroom
Honor Flights (KY) (CONFIRMED)

Date:

May 26, 2018

Assembly Time:

0745

Performance Time:

0830

Location:

American Airlines Concourse, Reagan National AP

Uniform:

Black blazers, pocket crest, VN pin, white shirt, club tie, gray trousers, black shoes and belt.

Cost:

None

Program

WWII, AFM, AAM, OBOAT, GBA, LD, Ballad of Green Berets

Notes:

Provide names, DOB of guests by noon May 24; bring parking tickets for validation; write your names on the tickets.
Faith and Freedom Service (Confirmed)

Date:

May 27, 2016

Assembly Time:

1000

Performance Time:

1100

Location:

Potomac Presbyterian Church, 10301 River Rd, Potomac, MD 20854

Uniform:

Black blazer, white shirt, club tie, pocket crest, charcoal gray trousers, black shoes and belt

Cost:

None

Program

AFM, MOTL, PG, AB (Special Verse)

Guests:

Guests are welcome!

Directions:

I 495 to go west on River Road, Potomac Presbyterian is on the right a short distance past Potomac Village

Notes:

1. There is a reception after the service.

2. After the Faith and Freedom Service, a nice brunch is available at the Hunter Bar and Grill in Potomac Village, on River Road a short distance from the church. Please let me know if you want to attend: tcryan@i2xllc.com

Map:
WPAGC Picnic at Diamond Hill Farm (CONFIRMED)

Date:

June 2, 2016

Assembly Time:

1400

Performance Time:

1400 to 1900 BBQ food delivery will be around 1600.

Location:

Diamond Hill Farm, 40171 Braddock Road, Aldie, VA, 20105

Uniform:

Casual

Cost:

Approximately $25 per person age 12 and up.

Program

Hay rides (sans hay), fishing in the pond, swimming in the pool, cow/calf watching, lawn games, etc.

Guests:

Grandkids and kids of your extended family are invited.

Directions:

Turn onto Braddock Road off Route 15, one mile south of Gilbert's Corner (roundabout at the intersection of Route 15 and Route 50)

Notes:

Watch for signs for parking; PLEASE BRING YOUR OWN LAWN CHAIRS FOR COMFORT! *** We ask that each "family group" bring EITHER a "finger style" appetizer or "finger style" dessert for TWICE the number in your party. Please NO LEAVE BEHIND SERVING CONTAINERS. Please indicate your choice of appetizer or dessert on the survey for balance purposes.

Map:
NMIF Award Banquet (CONFIRMED)

Date:

June 3, 2016

Assembly Time:

1800

Performance Time:

1845

Location:

Ballroom, McLean Hilton, Tysons

Uniform:

Tuxedo with pocket crest, medals, VN pins.

Cost:

None

Program

SSB, AFM, POW, WWI, PG, GBTUSA, WPATC (final)

Notes:
Army Birthday (CONFIRMED)

Date:

June 14, 2016

Assembly Time:

1730

Performance Time:

1830

Location:

The Fairfax, 9140 Belvoir Woods Parkway, off Telegraph Road

Uniform:

Black blazer, white shirt, club tie, pocket crest, VN pins, charcoal gray trousers, black shoes and belt

Cost:

None

Program

GOF, AGR(L), Happy Birthday, TOF, GBTUSA, PG, WPATC

Guests:

No guests, sorry.

Directions:

Notes:

Map: