West Point Alumni Glee Club


"No fun without music; no music without fun!"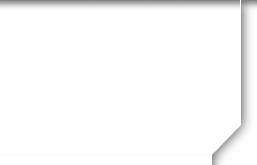 Johnny Vet w Rock Ridge
Johnny Vet: Freedom Isn't Free - A veteran's musical journey through history.
WPAGC/Rock Ridge High School Production
PERFORMERS INFORMATION PAGE
Below is information to help performers understand what the WPAGC role is in this production. As the information changes and gets more clear, it will be reflected here.
1. Location: Rock Ridge High School. 43460 Loudoun Reserve Dr., Ashburn, VA

2. Schedule:
a. WPAGC Rehearsal: November 4, 2019 1830 Knights of Columbus, Arlington
b. Dress Rehearsal: November 14, 2019, Call Time:

1630

Rock Ridge High School Auditorium
c. Performance: November 15, 2019 Call Time: 1700 Rock Ridge High School Backstage Dressing Room
d. Performance: November 16, 2019 Call Time: 1200 Rock Ridge High School Backstage Dressing Room
a. The basic uniform will be camouflage trousers (desert, jungle, etc.), Johnny Vet t-shirts and boots (black, brown, jungle, etc.).
b. For the Marchon and Testament of Freedom, we will wear "period" uniforms over the basic uniform. Once we finish Testament, we will remove the "period" uniforms in the dressing room and return to the auditorium at a designated point to be named.
4. Run of Show: WPAGC Paricipation in bold.
b. (ALL IN COSTUME) Marchon [Michael Steele DI Jody Chant]
c. (WPAGC) Prologue [Testament of Freedom]
d. (RRHS) Revolutionary War [Rapper and Johnny's Gone]
e. (RRHS) War of 1812 [National Anthem]
f. (RRHS) Civil War [Blue and Gray Medley]
g. (RRHS) World War I [WWI Medley]
h. (WPAGC) World War II [WWII Medley]
i. (Recorded) Intermission
j (RRHS) Korean War [USO Show]
k. (WPAGC) Vietnam War [Vietnam Medley]
l. (WPAGC) Global War on Terror [American Warrior]
m (WPAGC) GWOT [Fred Gray, God Bless the Soldiers]
n. (RRHS) GWOT [Six Simple Promises]
o. (WPAGC) Finale [Steve Ward, Johnny Vet]
q (ALL) Finale [Johnny Vet Final]
r. (ALL) Finale Encore [God Bless the USA, WPAGC lead]
s (ALL) Curtain Call
5. Publicity:
6. Performer Guest Tickets: Each performer will be "comped" one general admission ticket for the performance of your choice. To simplify and make it more convenient for your family and guests, arrange for your own tickets by going to the ticket site and pick the seats you want. In January, $10 will be taken off your annual dues to compensate you for the one ticket.