West Point Alumni Glee Club


"No fun without music; no music without fun!"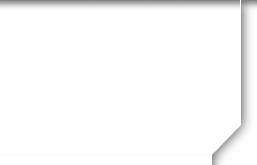 In Memory
George Robertson ('58) - Class Of 1958

George Rogers Robertson, Major General, U.S. Army (Ret) passed away on Saturday, July 6th 2019 at the age of 84. Born in Barnesville and raised in Turin, Georgia, he served his country for 31 years as an officer in the United States Army Corps of Engineers, culminating as the Assistant Chief of Engineers. Following retirement, he served as the Director of the Superconducting Super Collider Laboratory, Waxahachie, Texas and then as the Associate Director of the Fermi National Accelerator Laboratory in Batavia, Illinois.

MG Robertson graduated from the United States Military Academy, Class of 1958. Upon commissioning, he served as a Platoon Leader in the 54th Engineer Battalion at Fort Knox, Kentucky. Within a year, he was stationed in the Federal Republic of Germany, where he commanded the 275th Engineer Company.

MG Robertson earned his MS Degree in Civil Engineering and Theoretical and Applied Mechanics at the University of Illinois in 1963, as well as his Professional Engineer designation. This was followed by service as an instructor at West Point in the Department of Mechanics, where he also volunteered as Officer in Charge of the West Point Glee Club.

In July 1967, he was sent on his first tour to the Republic of Vietnam as the Operations Officer of the 4th Engineer Battalion, 4th Infantry Division. It was during this period that MG Robertson was charged with converting his unit into a Tank Battalion to engage in combat operations during the Tet Offensive, cited for its successful blocking of Viet Cong and North Vietnam forces attempting to destroy portions of Pleiku City.

MG Robertson was then assigned to Washington DC where he was responsible for development of anti-tank systems in the Combat Material Division. His efforts resulted in the fielding of the TOW missile system and planned production of the DRAGON anti-tank weapon system.

In June 1971, MG Robertson assumed command of the 36th Engineer Battalion, responsible for road and cement construction in the Mekong Delta, Vietnam. His unit constructed a 40-mile road with 22 concrete bridges to U.S. Interstate specifications and a 20,000-man base camp.

After attending the Army War College in 1973-1974, he served as the Deputy District Engineer in the North Atlantic Division at West Point, where he was the Project Manager and resident contracting officer for the $200 million expansion of the U.S. Military Academy. This tour was followed by brigade-level command from 1976-1979 as the District Engineer in Anchorage Alaska, responsible for military and civil construction programs throughout the state.

After his command in Alaska, he returned to Washington DC to serve as the Deputy Director of Civil Works in the Office of the Chief of Engineers. Promoted to Brigadier General in 1981, MG Robertson was selected as Commander and Program Manager of the MX Missile Program at Norton Air Force Base, California. He then took command in 1982 of the U.S. Army Engineer Division, Middle East in Saudi Arabia where he supervised the construction of two Saudi Arabian military cities for up to 70,000 people, two naval bases, and three air bases in the Kingdom, as well as three fighter bases and medical training facilities in Egypt.

MG Robertson then became the Commander of the North Pacific Engineer Division in Portland, Oregon in September 1984. There, he directed all of the Corps' water resource activities in the Pacific Northwest and Alaska with an annual program totaling $306 million. He also directed Military Construction for the states of Alaska, Washington, Oregon, Idaho and Montana.

His military career culminated as the Assistant Chief of Engineers, responsible for planning and executing the U.S. Defense Facility and Water Resources Program exceeding $8 billion annually. He retired from active duty in December 1989. His military awards and decorations include the Distinguished Service Medal, the Legion of Merit (with Oak Leaf Cluster), the Bronze Star Medal and the Parachutist Badge.

MG Robertson was then recruited in 1990 to serve as the Deputy Project Manager for the Superconducting Super Collider Laboratory (SSCL), the 54-mile ring particle accelerator to be constructed around Waxahachie, Texas. When the project was cancelled by Congress in 1993, MG Robertson was named SSCL Director to supervise the three-year process of terminating the large project, well within the expected time frame and 10% under budget.

In July 1997, MG Robertson joined the Fermilab in Chicago, another particle accelerator program, as the Associate Director for Operations Support. He instituted Quality Management Systems to improve laboratory operations and was credited with implementing an aggressive and successful Safety Program.

MG Robertson retired from the workforce in December 2001, and moved with his wife, Gale, to Lake Monticello in Palmyra Virginia. He was extremely active in the community, including the Palmyra Methodist Church and Choir, the Fluvanna Singers, and the Lake Monticello Golf Club. In June 2017, they moved to The Fairfax Retirement Community at Fort Belvoir, VA.

George Robertson was preceded in death by his parents, Goodman Rogers Robertson and Florence Polk Bexley, and his brother James Robertson. He is survived by his wife of 61 years, Gale Babcock Robertson; Son COL (USA-Ret) Russell and his wife LTC (USA-Ret) Susan Robertson of Fairfax Station, VA; Son Randall and wife June Robertson of Rockledge FL; Daughter Christina Paxson of Troy, VA; Daughter Robin Von Tagen of Brentwood, TN; Eleven Grandchildren (Shelby and 1LT Dana Robertson; Rachel Sartain, Gale Marie Mertes, CPT William Robertson; Georgia and Jacob Henderson; Tyler, Jordan, Derick and Michael Von Tagen) and three Great-Grandchildren (Autumn Rose and Aiden Sartain; and Canaan Robertson).