West Point Alumni Glee Club


"No fun without music; no music without fun!"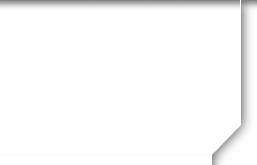 In Memory
William J. "Bill" Dieal , Jr. ('62) - Class Of 1962
Colonel (Ret) William "Bill" Joseph Dieal Jr, age 76, of Cinnaminson NJ, passed away on Monday, January 9th, 2017 after a multi-year battle with metastasized prostate cancer. Son of William Joseph Dieal & Josephine (Urso) Dieal, Bill was born in Mt. Kisco, NY. He was raised in nearby Bedford Hills.

Early on, Bill was taught a love for his country, and a desire to serve others. He earned an Eagle Scout rank in the Boy Scouts of America, and years later became a Scoutmaster. He attended the United States Military Academy at West Point, Class of 1962, and was in the US Army Corps of Engineers. He was a proud member of the West Point Glee Club, President of the Portuguese Club and Captain of the Fencing team. He went on to receive a Master's Degree at Princeton University, and later attended the United States Army War College in Carlisle, PA. Bill served his country on tours of duty in Korea and Vietnam. He served as an attaché stationed in Rio de Janeiro, Brazil. When not on active duty, Bill served in the Reserves. Bill joined the Knights of Columbus as a way to serve his community as well. After the Soviet Union collapsed, Bill went back on active duty to serve in the newly formed Czech Republic to help the Czechs smoothly transition their military. Bill retired from military service in 2000. Between his active military assignments, he worked as a civil engineer in Houston, TX and later in NJ. He then started his own engineering practice based in Cinnaminson. Bill was an avid historian, and for a time was an adjunct history professor at Burlington County College. He was an active member of the West Point Society of Philadelphia and recently named President Emeritus.

Bill is survived by his loving wife, Mary (nee Murphy). Bill and Mary celebrated their 50th wedding anniversary on January 7th. When Bill proposed to Mary, he promised her life would never be boring with him. He kept that promise. They lived abroad and traveled extensively. They loved experiencing new cultures together. Bill spoke several languages fluently, and he never missed an opportunity to speak with others in their native tongues. Bill was a devoted father. He taught his children that same love of country, a respect for those in uniform, and a strong work ethic. He coached his sons' soccer teams, and raised Labrador puppies, with his children as helpers. He emphasized the importance of learning and traveling to further that learning. The Dieal family road trips were full of adventure, and Bill often proved to be a better guide than the staff member at a given site. He exemplified kindness, loyalty and unconditional love. Bill and Mary raised five grateful children: William J. Dieal IV (Joy) of Cumming, GA, Michael (Joan) of Franklin, TN, Karen (Drew) DiMarino of Moorestown, NJ, Kathleen Dieal of Trenton, NJ, and David (Meredith) of Sewell, NJ. He took great joy and cherished his time with his 19 surviving grandchildren: Karielle, David-Michael, Francesca, Mark, Luke, William J. Dieal V, Gianna, Andrew, Matthew, Claire, Magdalene, Patrick, John-Paul, Gabriel, Catherine, Owen, Reese, Madeline and Chase.

Most importantly, Bill and Mary shared and taught their family a very strong Catholic faith. This faith helped him through obstacles in life and his long battle with cancer.

Burial will take place in a few months, either at West Point or Arlington National Cemetery. Details to follow.