West Point Alumni Glee Club


"No fun without music; no music without fun!"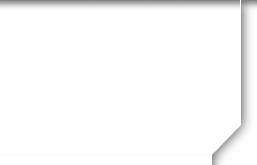 Commit To Sing 2020?
Folks,
What a Glee Club Year 2019. Over 60 events, rehearsals and performances. Thanks all for the hard work.
This survey will cover the 2020 events as they become known in detail well enough to get your commitments.
AS ALWAYS, please keep these commitments (even negative reports) accurate so can plan appropriately.
REMINDER: You have to be signed onto the website AND use the submit button to insure your answers to all the surveys are recorded.
Regards,
Terry Ryan '65
Web Meister
You must be a member to submit this survey. If you are a member please log in first. You can't submit this form until you've logged in.
1)
I will sing for the Frank Matthews '56 Honor Sing assembly 1230 MEMORIAL CHAPEL at Fort Myer on February 28, 2020?

Yes No
2)
I will sing for the Mike Peffers '82 GRAVESIDE assembly 1430 on February 28, 2020?

Yes No


THIS IS A CORRECTION; PLEASE INSURE YOUR COMMITMENT STILL WORKS.
3)
I will sing at the Heritage Hunt Founders Day on March 8, 2020, assembly 1600?

Yes No
| | |
| --- | --- |
| 4) | Guests: If you plan on bringing guests, please provide their names. Cost is $52 per guest; singers are free. |
| | |
| --- | --- |
| 5) | Our meal choice for Heritage Hunt Founders Day is as follows: |
6)
I will sing for the Max Kovel '57 GRAVESIDE assembly 1030 on March 11, 2020?

Yes No
7)
CONFIRMED: I will sing for the concert for Mrs. Knowlton at Goodwin House in Alexandria on March 15, 2020, assembly 1300?

Yes No
8)
I will sing at the Vietnam Veterans Recognition Day at Mission BBQ assembly 1100 on March 29, 2020?

Yes No
9)
I will sing for the Honor Flights on April 11, 2020?

Yes No
10)
My guest(s) for the Honor Flights on April 11, 2020 are:




I need ID Card name and DOB for any guests who have NEVER done an Honor Flight by noon April 10, 2020
11)
I will sing for the Honor Flights on May 2, 2020, assembly 0700?

Yes No
| | |
| --- | --- |
| 12) | My guests for the May 2, Honor Flights are: Full name and DOB if I do not already have it. REQUIRED BY 1000, MAY 1! |
13)
CONFIRMED: I will sing for the Eisenhower Memorial Dedication on the afternoon of May 8, in Washington DC?

Yes No
14)
I will sing for the Honor Flights on May 16, 2020, assembly 0700?

Yes No
| | |
| --- | --- |
| 15) | My guests for the May 16, Honor Flights are: Full name and DOB if I do not already have it. REQUIRED BY 1000, MAY 15! |
| | |
| --- | --- |
| 16) | CONFIRMED: My status for the Annual NMIF Award Dinner on May 17, 2020, assembly 1800: |
17)
I will sing for the Honor Flights on May 23, 2020, assembly 0700?

Yes No
| | |
| --- | --- |
| 18) | My guests for the May 23, Honor Flights are: Full name and DOB if I do not already have it. REQUIRED BY 1000, MAY 22! |
| | |
| --- | --- |
| 19) | My status for the Faith and Freedom Service at Potomac Presbyterian Church on May 24, 2020 is: |
20)
I will sing for the Honor Flights on May 30, 2020, assembly 0700?

Yes No
| | |
| --- | --- |
| 21) | My guests for the May 30, Honor Flights are: Full name and DOB if I do not already have it. REQUIRED BY 1000, MAY 29! |
22)
I will sing at the Army Birthday at The Fairfax on June 13, 2020 assembly 1600 or so?

Yes No
23)
I will sing for the Vietnam Memorial Fund Memorial Day on June 20, 2020 assembly 0900? Guests are welcome.

Yes No
24)
I will sing for the July 10, 2020 Honor Sing for Bill Wessels '70 assembly at 1430?

Yes No
25)
I plan to attend the Glee Club Reunion starting on July 15 with concert on July 18 at West Point?

Yes No