West Point Alumni Glee Club


"No fun without music; no music without fun!"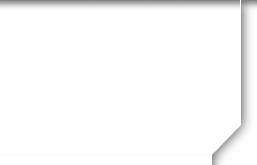 Summer Rehearsals?
Folks, as we pause now during the summer months, after a busy Winter/Spring, the Leadership Group would like some feedback on your preferences for SUMMER REHEARSALS.
Except for the Nationals Baseball Game on July 3, 2019, we DO NOT have any performances scheduled in July and August.
We expect that a few Honor Sings will arise but nothing else is now booked. Our first performances in the Fall are not (purposely) until October.
Please answer, as best you can matched to your plans, your intentions to rehearse during the summer so we can plan accordingly.
Thanks,
Terry Ryan '65
Web Meister
You must be a member to submit this survey. If you are a member please log in first. You can't submit this form until you've logged in.
1)
I favor five rehearsals during summer: July 1, 15 and 29 and August 5 and 19?

Yes No


This is as currently scheduled!
2)
I would prefer three rehearsals: July 1 and 15, and August 19?

Yes No


This option drops July 29 and August 5.
3)
If scheduled, I would attend the rehearsal on July 1?

Yes No
4)
If scheduled I would attend the rehearsal on July 15?

Yes No
5)
If scheduled I would attend the rehearsal on July 29?

Yes No
6)
If scheduled I would attend the rehearsal on August 5?

Yes No
7)
If scheduled I would attend the rehearsal on August 19?

Yes No