West Point Alumni Glee Club


"No fun without music; no music without fun!"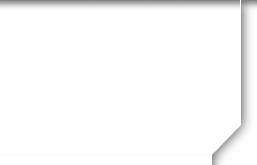 75th Anniversary D Day?
We have been invited to sing a 30 minute or so concert in honor of the 75th Anniversary of the D Day Invasion in World War II and participate in a parade (riding on a flat bed etc.)
The invitation has come from the National D Day Memorial Foundation in Bedford, VA. The timeframe is June 7, 8 and 9. Thus this would involve an approximate four hour trip to Bedford (near Lynchburg) and return with two overnight stays.
We may also do a concert in Lynchburg on the evening of June 8.
Cost Estimate: A fifty four seat bus for the three days will cost appoximately $110 per person
Accomodations in Lynchburg will run $80 per night (taxes included) per room, free wi-fi and breakfast. Three star hotel so I'm told.
Rough Schedule Concept:
June 7: 0800 Depart by bus from Haymarket VA area
1200 Arrive Lynchburg
1300 to 1700 Rest and/or rehearse
1900 Concert in Bedford, VA
June 8: 1100 Parade in Bedford, VA
1300 to 1700 Rest and/or rehearse
1900 approx Concert TBD in Lynchburg/VMI
June 9: Casual morning
1300 to 1500 Possible Civil War Battlefield Farmville/Appomattox Staff Ride
NLT 2000 Return to Haymarket Area
PLEASE RESPOND TO THE SURVEY BELOW SO WE CAN DETERMINE FEASIBILITY
You must be a member to submit this survey. If you are a member please log in first. You can't submit this form until you've logged in.
1)
I/we will sing and participate in the 75th Anniversary of D Day?




This is for an early feasibility survey and is NOT a commitment. We may have to pay our own way on this one but we will seek outside funding.
| | |
| --- | --- |
| 2) | Please enter any concerns/questions you might have that will affect your commitment |
| | |
| --- | --- |
| 3) | These answers deal with bus transportation. We need around 40 passengers to make it feasible! |
| | |
| --- | --- |
| 4) | These answers deal with the number of hotel rooms we need. Right now our contract is with Quality In in Lynchburg at $80 per night. Rated 8.5 out of ten. |