West Point Alumni Glee Club


"No fun without music; no music without fun!"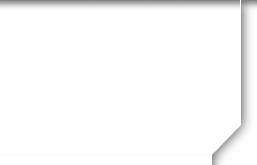 Commit To Sing 2019?
Folks,
After a busy and productive 2018, it is time to head into 2019, our twelfth year of singing for veterans, servicemembers and their families.
Thank you for all the hard work and dedication put into 2018.
As always, please indicate your commitments to participate in the events of your West Point Alumni Glee Club.
REMINDER: You have to be signed onto the website AND use the submit button to insure your answers to all the surveys are recorded.
Regards,
Terry Ryan '65
Web Meister
You must be a member to submit this survey. If you are a member please log in first. You can't submit this form until you've logged in.
1)
I will sing at the rescheduled Patriot Colony concert in Williamsburg, VA on Saturday, February 16 assembly at 1230?

Yes No


Inclement weather schedule for Patriot Colony is March 16, 2019
| | |
| --- | --- |
| 2) | For Patriot Colony, please indicate the number of guests who will attend the concert? |
3)
I will sing for the Heritage Hunt Founders Day on Sunday, March 10, 2019?

Yes No
4)
If you commit to sing for Heritage Hunt and will have one or more guests, please provide the names of your guest(s)and bring a check made payable to WPAGC at $52 per guest.




My guests names are:
5)
I will sing at the Honor Flights on Saturday, April 27, 2019.

Yes No
| | |
| --- | --- |
| 6) | My guest names for the April 27, 2019 Honor Flights (ID card name and Date of Birth) are: |
7)
I plan to attend the Glee Club Reunion at West Point from July 17 through July 20, 2019?

Yes No


Information about the Reunion is on our website.
8)
If the additional concert at Carnegie Hall in NYC on July 21, 2019 ends up being a "go" I plan to sing?

Yes No