West Point Alumni Glee Club


"No fun without music; no music without fun!"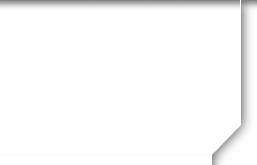 Commit To Sing 2019?
Folks,
After a busy and productive 2018, it is time to head into 2019, our twelfth year of singing for veterans, servicemembers and their families.
Thank you for all the hard work and dedication put into 2018.
As always, please indicate your commitments to participate in the events of your West Point Alumni Glee Club.
REMINDER: You have to be signed onto the website AND use the submit button to insure your answers to all the surveys are recorded.
Regards,
Terry Ryan '65
Web Meister
You must be a member to submit this survey. If you are a member please log in first. You can't submit this form until you've logged in.
1)
I will sing at the NMIF Award Dinner on Sunday, May 19 at 1800?

Yes No
2)
I will sing at the Faith and Freedom Service, assembly 1000, May 26 at Potomac Presbyterian Church in Potomac MD?

Yes No


Please answer again as the question and commitments was inadvertently deleted.
| | |
| --- | --- |
| 3) | I/we will attend the post Faith and Freedom Brunch in Potomac on May 26th? |
4)
I will sing for the retirement of Ambassador Ken Moorefield on June 6, 2019, assembly at 1200 in Alexandria? More detail is to come.

Yes No
| | |
| --- | --- |
| 5) | Security for the Ambassador Moorefield retirement is tight: Please provide the following information. PHOTO ID CARD NAME, DOB, CAR MAKE AND MODEL, LICENSE PLATE |
6)
I will sing for the Edward Collins '72 Honor Sing on June 13, 2019?

Yes No
7)
I will sing for the Army Birthday on June 14, 2019 at 1700 at MISSIONA BBQ in Chantilly, VA.

Yes No
8)
I will sing for the Vietnam Memorial "In Memory" Day on June 15, 2019?

Yes No
9)
I will sing the National Anthem at the Nationals baseball game on July 3, 2019?

Yes No


Game is at 6:05 pm with fireworks following. Tickets are $44 with a $10 of comped food/drinks. Seating in Section 135. Assembly at 1630 at the security gate on First Street.