West Point Alumni Glee Club


"No fun without music; no music without fun!"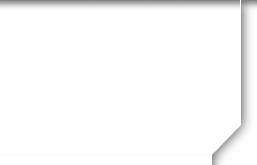 Commit To Sing 2018?
Folks we have had an incredible year in 2017! Great participation and fun!
Your continued use of the survey capability of our web site continues to be very helpful to us for the performances!
So here we go for 2018! We anticipate another banner year of singing and serving!
PLEASE REMEMBER YOU HAVE TO BE LOGGED ON TO RECORD YOUR COMMITMENTS AND YOU HAVE TO CLICK ON THE SUBMIT BUTTON!
Regards,

Terry Ryan '65
Web Meister
You must be a member to submit this survey. If you are a member please log in first. You can't submit this form until you've logged in.
1)
I will sing for the May 26 Honor Flights?

Yes No
| | |
| --- | --- |
| 2) | My guests for the May 26 Honor Flights are: |
3)
I will sing at the Faith and Freedom Service at Potomac Presbyterian on May 27?

Yes No
| | |
| --- | --- |
| 4) | I will attend the WPAGC picnic at Diamond Hill Farm, June 2,2018 at 1400? The number attending from my party is: |
5)
For the WPAGC picnic, the number in my party who are under 12 is:




No need to answer this if you are not able to attend!
| | |
| --- | --- |
| 6) | For the WPAGC Picnic at Diamond Hill Farm, we will bring: |
7)
I will sing at the NMIF Award Dinner on June 3, 2018?

Yes No
| | |
| --- | --- |
| 8) | I/we would like to dine with others after the NMIF Award event somewhere in Tysons Corner? |
9)
I will sing at the Army Birthday dinner at The Fairfax on June 14?

Yes No
10)
I will sing at the "In Memory Day Ceremony" on June 16th?

Yes No
11)
I will sing for the Lawrence Lodewick '50 Honor Sing on August 2, 2018?

Yes No
12)
I will sing for the Bob Driscoll '70 Honor Sing on August 1, 2018?

Yes No