West Point Alumni Glee Club


"No fun without music; no music without fun!"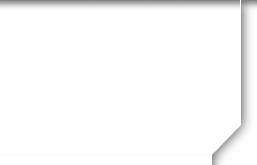 Commit To Sing 2018?
Great participation and fun! Let's keep it going!
Your continued use of the survey capability of our web site continues to be very helpful to us for the performances!
PLEASE REMEMBER YOU HAVE TO BE LOGGED ON TO RECORD YOUR COMMITMENTS AND YOU HAVE TO CLICK ON THE SUBMIT BUTTON!
Regards,

Terry Ryan '65
Web Meister
You must be a member to submit this survey. If you are a member please log in first. You can't submit this form until you've logged in.
1)
I will sing for the Tom Herren '55 Honor Sing at Old Fort Myer Chapel at 1030 on September 28, 2019?

Yes No
2)
I will sing for the Oak Crest Concert on September 30, 2018 at 1300?

Yes No
3)
I will sing for the Pete Brintnall '58 Honor Sing at the Old Fort Myer Chapel on October 4, 2018?

Yes No
4)
I will sing for the Honor Flights (FL, KY and WI) on October 13, 2018, at 0700?

Yes No
| | |
| --- | --- |
| 5) | My guests for the October 13, Honor Flights are (ID name and DOB): |
6)
The WPAGC Oktoberfest is confirmed for October 14, 2018 at 5 pm at Euro Bistro, we would like to attend?




CONFIRMED!
7)
I will sing for the Honor Flights (OH, MI, WV) on October 27, 2018 at 0700?

Yes No
| | |
| --- | --- |
| 8) | My guests for the October 27 Honor Flights (ID Name and DOB)are: |
9)
I will sing for the Ashby Ponds concert on November 4, 2018 at 1300?

Yes No
10)
I will sing for the Greenspring Concert on November 18, 2018 at 1300?

Yes No
11)
I will sing for the Knights of Columbus Flag Retirement on November 8, 2018 at 1900?

Yes No
12)
I will sing at the Knights of Columbus Christmas Party on December 20, 2018 at TBD?

Yes No