West Point Alumni Glee Club


"No fun without music; no music without fun!"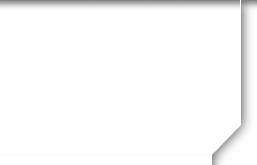 Commit To Sing 2018?
Great participation and fun! Let's keep in going!
Your continued use of the survey capability of our web site continues to be very helpful to us for the performances!
PLEASE REMEMBER YOU HAVE TO BE LOGGED ON TO RECORD YOUR COMMITMENTS AND YOU HAVE TO CLICK ON THE SUBMIT BUTTON!
Regards,

Terry Ryan '65
Web Meister
You must be a member to submit this survey. If you are a member please log in first. You can't submit this form until you've logged in.
1)
I will sing at the Eisenhower Farm Picnic on July 21?




Please indicate the number of people in your party attending.
2)
I will sing for the MG (Ret) Stephen Woods '56 Honor Sing July 31 at 1215 assembly at Fort Myer?

Yes No
3)
I will sing for the Lawrence Lodewick '50 Honor Sing on August 2, 2018?

Yes No
4)
I will sing for the Bob Driscoll '70 Honor Sing on August 1, 2018?

Yes No
5)
I will sing at the Patriot Colony Concert in Williamsburg on September 15th?

Yes No