West Point Alumni Glee Club


"No fun without music; no music without fun!"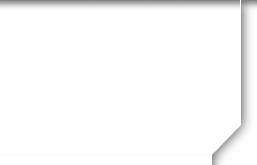 Ireland 2018?
THE 2018 WEST POINT ALUMNI GLEE CLUB IRELAND PERFORMANCE TOUR IS CONFIRMED!
*** There was sufficient interest (over forty singers, spouses and guests) to justify scheduling the WPAGC Ireland Tour.

Who: West Point Alumni Glee Club Members, Spouses, Family, Guests

What: A 2018 West Point Alumni Glee Club Performance Tour in Southwest Ireland

When: 10-17 June 2018

Where: The Dunloe Hotel, a Five Star Resort Hotel, www.TheDunloe.com, in Killarney, County Kerry, Ireland.

How: Six nights accommodation at the five star resort hotel, The Dunloe, and one night accommodation at an Ireland airport hotel. Attendees will make their own air travel bookings for air travel to the selected Ireland airport. Travel to the hotel will be by group bus. The 2018 Tour host will coordinate: airport bus transportation, daily escorted bus excursion tours, three West Point Alumni Glee Club performances, and evening activities described on the Ireland Reunions web page here. The estimated cost of this land only seven nights, eight days tour package is $1,689 per person, double occupancy early discount. GO TO THIS PAGE TO REGISTER! http://www.irelandreunions.com/west-point-alumni-glee-club-tour/ to sign up. PLEASE ANSWER THIS SURVEY TOO SO WE CAN MANAGE THE BALANCE OF VOICES!
You save $100 by registering before November 1, 2017.
You must be a member to submit this survey. If you are a member please log in first. You can't submit this form until you've logged in.
1)
I will make the WPAGC Ireland Tour, June 10 thru 17, 2018!

Yes No


Please answer the next question about the part you sing if you can go on the trip!
2)
The part I sing is:




You must commit to this trip using the webpage listed in the main portion of this survey!