West Point Alumni Glee Club


"No fun without music; no music without fun!"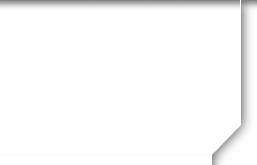 WP Glee Club Reunion 2019
Calling All West Point Glee Club Singers,
The fourth West Point Glee Club Reunion dates have now been confirmed for July 17 through 21, 2019.
A preliminary survey to determine how strong the attendance might be has been sent out by AOG to all Glee Clubbers. Please look in your inboxes and junk mail for the notice! AOG message
Here is the survey in case you did not get it. Preliminary Survey October 2018
The survey is pretty much self-explanatory regarding the events of the Reunion. What is different is that the "West Point Reunion Glee Club" has been invited by the Distinguished Concerts in NY Production Company to repeat the concert at Trophy Point on July 20, 2019 in the Isaac Stern Auditorium of Carnegie Hall on July 21, 2019.
IMPORTANT: The Reunion (July 17 through 20) will proceed whether or not the concert in Carnegie Hall is feasible or not.
The Reunion organizers need to know if sufficient numbers of singers will participate in the July 21, 2019 concert or not. A decision based on this preliminary survey will be made on November 1, 2018.
Please answer the survey above, negative responses are important too!
Regards,
Reunion Committee Organizers
---
1. By answering the survey due October 26, 2018 am I committed to the event? NO, it is a preliminary assessment of how many might attend the Reunion and how many would sing in Carnegie. A decision on the Carnegie opportunity will be made circa November 1.
2. When will I need to make a firm commitment and deposit for the Reunion event? Early 2019
3. What is the $740 charge for performing in Carnegie Hall? The performer fee is essentially a "pay to play" fee that covers the cost of Distinguished Concerts in NY (a for profit production company) to produce the concert. All rental fees, production costs, staffing, publicity, ticketing, etc. is covered by DCINY.