West Point Alumni Glee Club


"No fun without music; no music without fun!"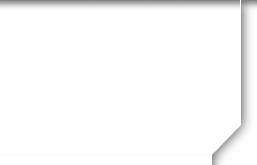 WP Glee Club Reunion 2019
Calling All West Point Glee Club Singers,
Reunion Program (To Be Published)
UPDATE AS OF NOVEMBER 28, 2018:
The fourth West Point Glee Club Reunion dates have now been confirmed for July 17 through 21, 2019.
A preliminary survey to determine how strong the attendance might be was sent out by AOG to all Glee Clubbers. Over 200 responded to the survey. Over 175 indicated interest in attending the Reunion. Over 120 also indicated an interest in singing the same concert at Carnegie Hall on July 21st.
A final "go-no go" decision for the Carnegie Hall concert option will be made NLT January 15, 2019.
If a "go" (dependent upon filling 30 minutes of the concert time with another compatible group), a financial commitment will be expected prior to February 15, 2019.
---
REUNION INFO: The Glee Club Reunion is confirmed and scheduled for July 17 through July 20th. Here is the text of the announcement and registration information.
Glee Clubbers,

Mark your calendar for our 4th Reunion! Our reunion will take place at West Point on July 17-20, 2019 and July 21, 2019 in NYC. Please bookmark our reunion information website: http://www.westpointaog.org/GleeClubReunion.

The reunion committee has set up small room blocks at the Thayer Hotel, Holiday Inn Express (Fort Montgomery), and the Bear Mountain Inn. They are ready to take your reservations. Please see our above mentioned reunion website for information on how to make your reservation.

A working schedule can be found on our reunion website. We expect to open online reunion registration the winter of 2019. The committee is also working on selecting on the "uniform" for the Saturday performance as well as the music that will be performed.

Reunion questions, please contact the WPAOG Alumni Events Team and reference our reunion: alumni-events@wpaog.org or 845.446.1649.

See you in 2019!

"No fun without music; no music without fun!"

Your Glee Club Reunion Committee
Mike Hart '75
Alan Salisbury '58
Larry Smith '62

Sent by the West Point Association of Graduates
Carnegie Hall Concert Information:
To help with your planning, here is what information we can provide at this point for the Carnegie Option:
The Reunion will take place regardless of the Carnegie option. You must attend the Reunion to be eligible for the Carnegie Option for rehearsal reasons.
The Carnegie Hall concert is being produced by the Distinguished Concerts in NY (DCINY) organization via an invitation to the Reunion Glee Club. Terry Ryan is organizing this portion of the experience in coordination with the Reunion organizers and DCINY.
*** The survey suggests that enough singers will commit to singing at Carnegie to make it financially viable (it is a "pay to play" situation). DCINY has provided us 60 minutes for the concert (same one as at the Reunion).
*** A Carnegie "go-no go" final decision will be made NLT January 15, 2019. This decision is dependent upon DCINY filling an additional 30 minutes of time with a compatible performing group.

If the concert is a "no go" you will be informed so you can solidify your Reunion travel arrangements.
If the concert is a "GO," we will need to have your nonrefundable financial commitment by February 15, 2019. If we fail to get commitment by at least 120 singers, the Carnegie piece may still fail. PLEASE CONSIDER USING TRAVEL INSURANCE IF YOU MAKE TRAVEL ARRANGEMENTS PRIOR TO FEBRURY 15.

Carnegie Hall Concert Day Schedule: Singers will have a rehearsal at Carnegie Hall as early as 0900 July 21, 2019 for an hour and a half. Call time for the Carnegie Concert will be approximately 1230. Concert time is 1400. For those interested, a dinner/gala will be optional following the concert at an extra cost. For those remaining in NYC for Sunday night, a hotel accommodation option will be made available, also at an extra cost.
Transportation: It is anticipated that transportation from West Point to NYC will be a combination of POV and possible busing. It is too early to determine how these logistics might be worked out. We will have this information shortly after the "go-no go" determination.
Further questions?
Please feel free to refer questions to Terry Ryan '65 (tcryan@i2xllc.com) if they are not answered at the webpage link: http://www.wpalumnigleeclub.org/class_custom.cfm?page_id=1131579
---
Regards,
Reunion Committee Organizers
---
1. By answering the survey am I committed to the event? NO, it is a preliminary assessment of how many might attend the Reunion and how many would sing in Carnegie. A final "go-no go" decision on the Carnegie opportunity will be made NLT January 15, 2019.
2. When will I need to make a firm commitment and deposit for the Reunion event? NLT February 15, 2019
3. What is the $740 charge for performing in Carnegie Hall? The performer fee is essentially a "pay to play" fee that covers the cost of Distinguished Concerts in NY (a for profit production company) to produce the concert. All rental fees, production costs, staffing, publicity, ticketing, etc. is covered by DCINY.
4. If I commit to singing at Carnegie Hall are there any additional costs? Yes, but they are all optional. Hotel, meals, transportation, parking and gala (post concert "after-glow" gala).
5. What is the Reunion schedule of events? The Glee Club Reunion schedule can be found at this link. It may be subject to change. https://www.westpointaog.org/document.doc?id=6491