West Point Alumni Glee Club


"No fun without music; no music without fun!"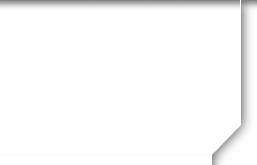 Carnegie Hall FAQ
As Jack Benny was asked on the street, "how does one get to Carnegie Hall?" with the answer, "Practice, practice, practice," you now have another option.
SING WITH THE WEST POINT ALUMNI GLEE CLUB!
Updated: February 22, 2017
Additional Information of Interest: (Instructions: Once you have opened the document below, use the browser arrow (upper left) to return to the WPAGC website; use the icons at the bottom of the document to save and/or print it)
Travel Insurance Information and Application You may also want to compare USAA
Use the information on the "Testament of Freedom Music" page.
Press Release Updated with new ticketing information.
FULL OPORD (FINAL) Updated February 15, 2017
Pocket Detailed Schedule (FINAL) Updated February 13, 2017
Map (FINAL) Updated February 13, 2017
Final and confirmed trip section:
| | | |
| --- | --- | --- |
| Name | Class | Part |
| Chuck Barbee | 85 | Bass 2 |
| Chris Beam | 79 | Bass 1 |
| Tom Berens | 75 | Tenor 2 |
| Marc Boin | 78 | Bass 1 |
| Larry Burgess | 76 | Bass 2 |
| Don Byrne | 63 | Bass 2 |
| Peter Cahill | 65 | Tenor 2 |
| Roger Cerasoli | 61 | Bass 2 |
| Michael Cox | 67 | Bass 1 |
| Rusty Davis | 73 | Bass 2 |
| David DeVries | 80 | Tenor 1 |
| Joe Drach | 72 | Bass 1 |
| Bob Enzenauer | 75 | Tenor 1 |
| Mo Faber | 66 | Tenor 1 |
| Al Fehlings | 75 | Tenor 1 |
| Jim Ferguson | 65 | Tenor 1 |
| Gerry Galloway | 57 | Bass 2 |
| Jess Gatlin | 68 | Bass 2 |
| Don Goff | 70 | Tenor 2 |
| Jim Goldberg | 75 | Bass 2 |
| Bruce Haas | 75 | Tenor 2 |
| Russ Hall | 72 | Bass 1 |
| Hank Hatch | 57 | Bass 2 |
| Chuck Haver | 75 | Bass 1 |
| Dennis Helsel | 69 | Bass 2 |
| Dave Hendrickson | 85 | Bass 1 |
| Scott Huxel | 75 | Bass 2 |
| Phil Hyland | 78 | Tenor 2 |
| Jim Johnson | 83 | Bass 2 |
| Lew Killian | 69 | Bass 1 |
| Bruce Korda | 68 | Bass 1 |
| Mike Kush | 67 | Tenor 2 |
| Jeff Lau | 83 | Bass 1 |
| Chip Leonard | 70 | Bass 1 |
| Bob Lowry | 66 | Tenor 2 |
| Jay McCann | 61 | Bass 1 |
| Richard McClelland | 68 | Bass 1 |
| Ray Mercer | 73 | Bass 2 |
| Brink Miller | 64 | Bass 2 |
| Brett Moonen | 74 | Tenor 1 |
| Jeff Moyer | 76 | Tenor 2 |
| Chuck Nichols | 65 | Sound Engineer |
| Phillip O'Donnell | 73 | Bass 2 |
| Deborah Pawlowski | 82 | Tenor 1 |
| Tim Regan | 77 | Tenor 1 |
| Nancy Riley | NA | Musical Director |
| Russ Robertson | 82 | Bass 1 |
| Joe Rusbarsky | 83 | Bass 1 |
| Terry Ryan | 65 | Bass 2 |
| Mike Ryan | 70 | Bass 1 |
| Alan Salisbury | 58 | Bass 2 |
| Richard Schrader | 72 | Bass 2 |
| John Shaud | 56 | Bass 2 |
| Larry Smith | 62 | Bass 2 |
| Tony Smith | 78 | Bass 2 |
| Bill Spracher | 70 | Tenor 2 |
| Fred Stellar | 74 | Bass 1 |
| Dennis Sumner | 82 | Tenor 1 |
| John Swensson | 65 | Bass 1 |
| Ralph Tildon | 68 | Bass 1 |
| Lori Tompos | 89 | Tenor 1 |
| George Willis | 84 | Bass 1 |